RIPE 72 takes place in the Tivoli Hotel & Congress Center in Copenhagen, 23 – 27 May 2016
Please rate the plenary session presentations, your feedback is crucial! Simply go to the plenary session pages and log in with your RIPE NCC Access account on the right hand side of the screen.

Today at RIPE 72
---
What is a RIPE Meeting?
A RIPE Meeting is a five-day event where Internet Service Providers (ISPs), network operators and other interested parties gather to discuss issues of interest to the Internet community.
---
Become a Sponsor
Sponsoring a RIPE Meeting is a great way to increase the visibility of your organisation among the global Internet community.
For more information, contact us at meeting [at] ripe [dot] net.
Participate Remotely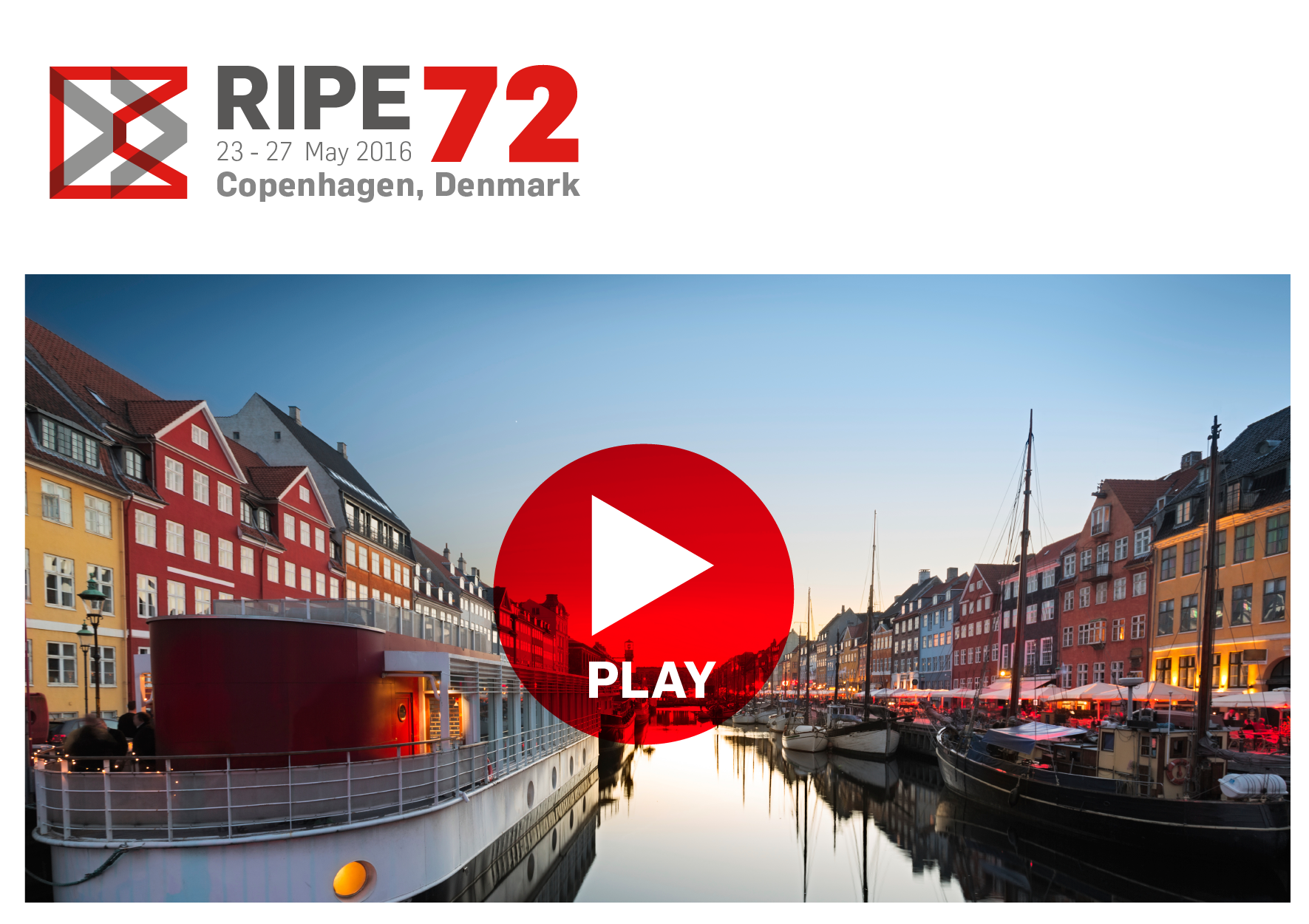 Guide to Copenhagen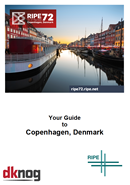 Twitter Feed